The robot workforce is here! R500 Robots are friendly, capable and ready for any situation... like helping humans deal with their awkward existential crises.
Android Employed is the first scripted comedy from TELUS Original. The four-part series is available on TELUS Optik TV on Demand and online.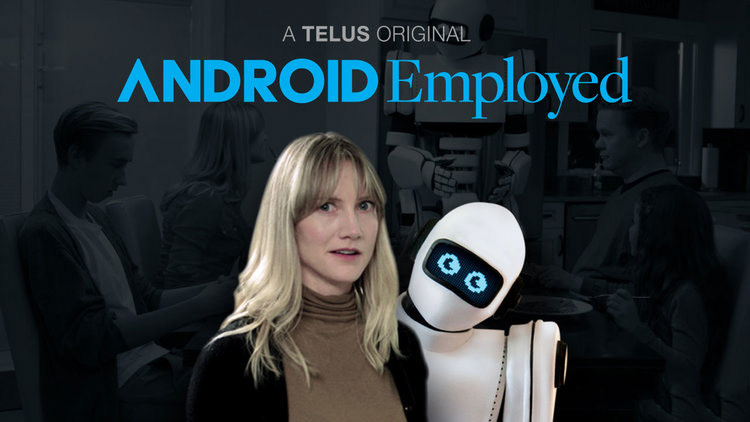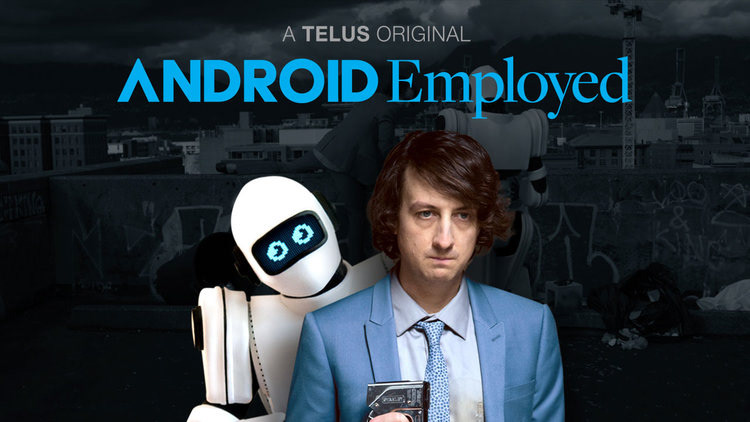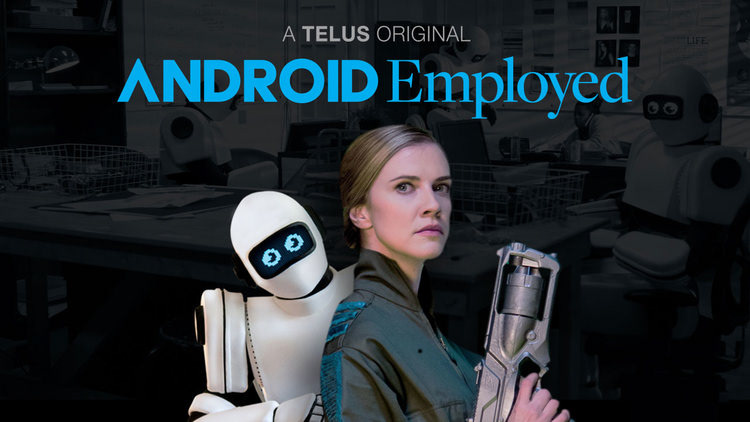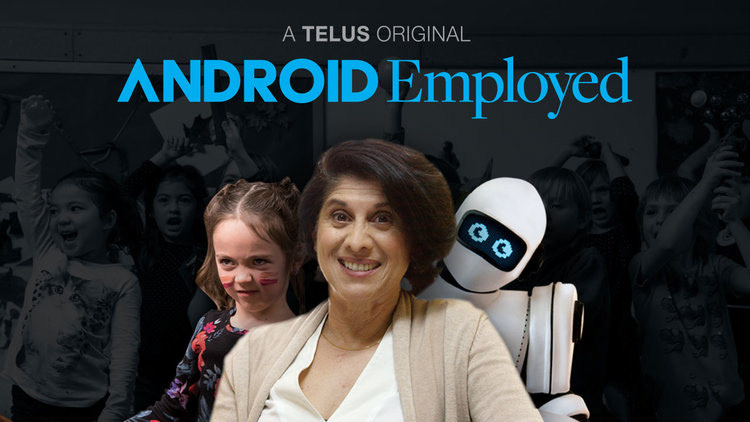 The series stars Ryan Beil (iZombie), Sarah Canning (The Vampire Diaries), Andrea Bang (Kim's Convenience), Sonja Bennett (Supernatural), Kalyn Miles, Dave Collette, Peter Benson, Veena Sood, Victor Dolhai, and Trevor Devall as the voice of the robot.
Filmed in Vancouver, BC, Android Employed is created, directed, and written by Jem Garrard, a four-time Leo award-winning filmmaker with global experience. Garrard writes and directs narrative films, TV shows, and music videos for artists such as Ringo Starr and Linkin Park.
Jem is also an alumna of the 2015 TELUS STORYHIVE Digital Shorts edition. Her short film 
Unit Bryan
 was picked up by TELUS, and was the start of Android Employed.
www.androidemployed.com
Role: Compositor
Credits
Writer and Director: 
Jem Garrard
Producers:
Greg Crompton, Jon Silverberg, Tony Cerciello, Beatrice King
Executive Producer:
Jem Garrard
Casting Director: 
Beatrice King
Director of Photography: 
Andy Hodgson
Production Designer: 
Joe Hinks
Original Music:
Michael Champion
Editor: 
David Trevail
VFX Supervisor:
Alex Toms
Sound Designer:
Reid Hendry
A co-production of: 
Artaban Productions and Red Castle Films, with the support of TELUS.
Executive in charge of Production: 
Blair Miller
Executive in charge of Production: 
Kim Hsu Guise
Executive Producer: 
Jonas Woost
Associate Producer: 
Malcolm Oliver
Publicity: 
Lizzy Karp