"Taco Twos-Day"

is a short comedy I did with Vérité, a student production group.
The story centers around Tom, a socially ambivalent twenty-something, who works a boring 9 to 5 office job. Tom's favourite taco spot has just closed down, and he doesn't know. He finds a new place, and it's his lucky day; 2-for-1 Taco's on Tuesday! Tom goes inside, not knowing that it's a strip club!
Tom orders his lunch, and when it arrives, so does Candi, a beautiful temptress jumps on stage to dance. Tom is dumbstruck; he forgets his tacos, and falls in love with Candi.
​​​​​​​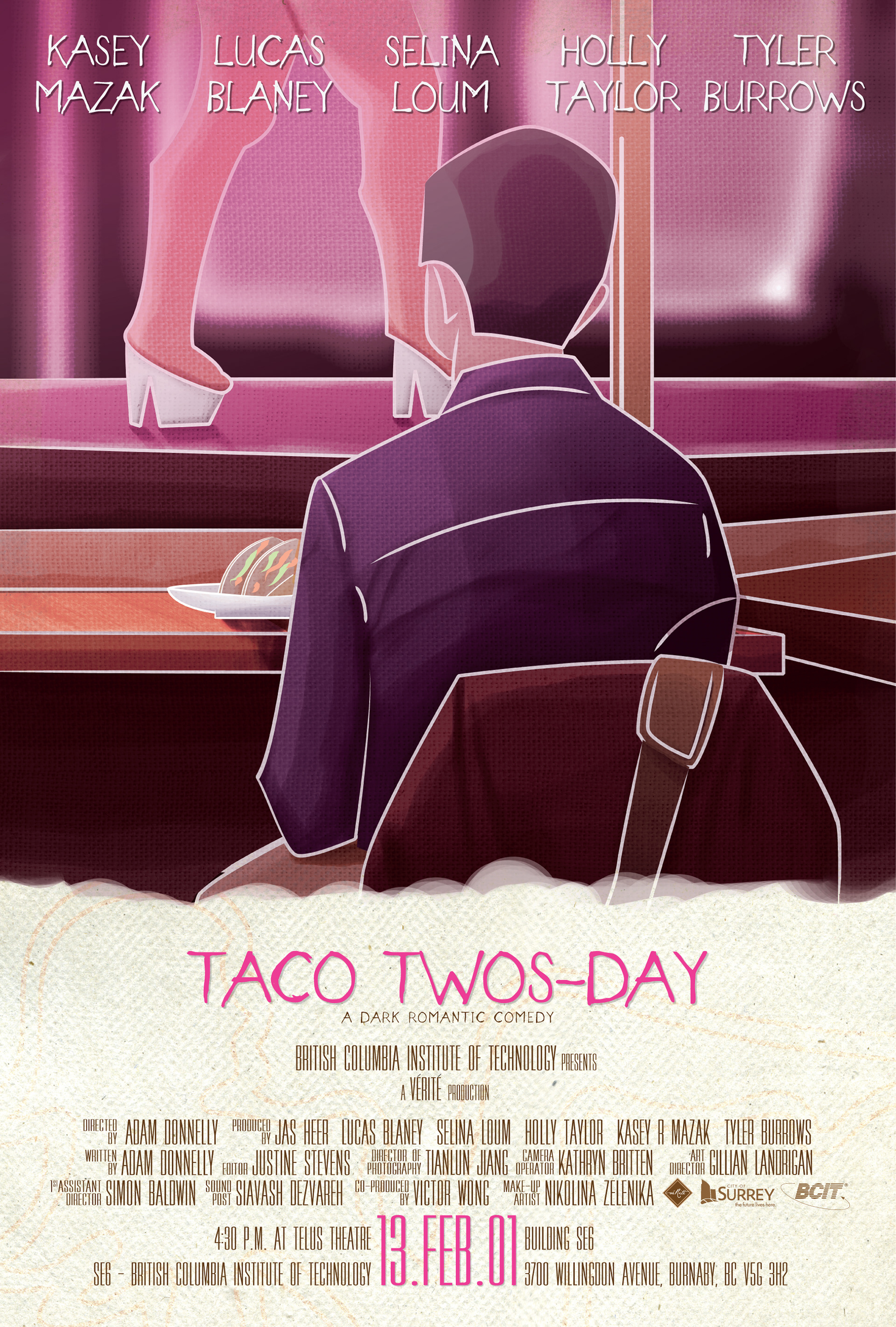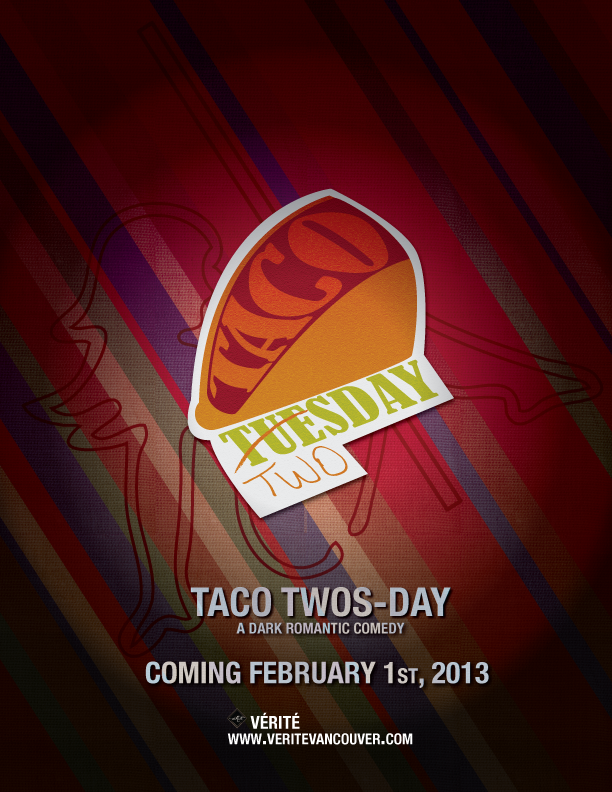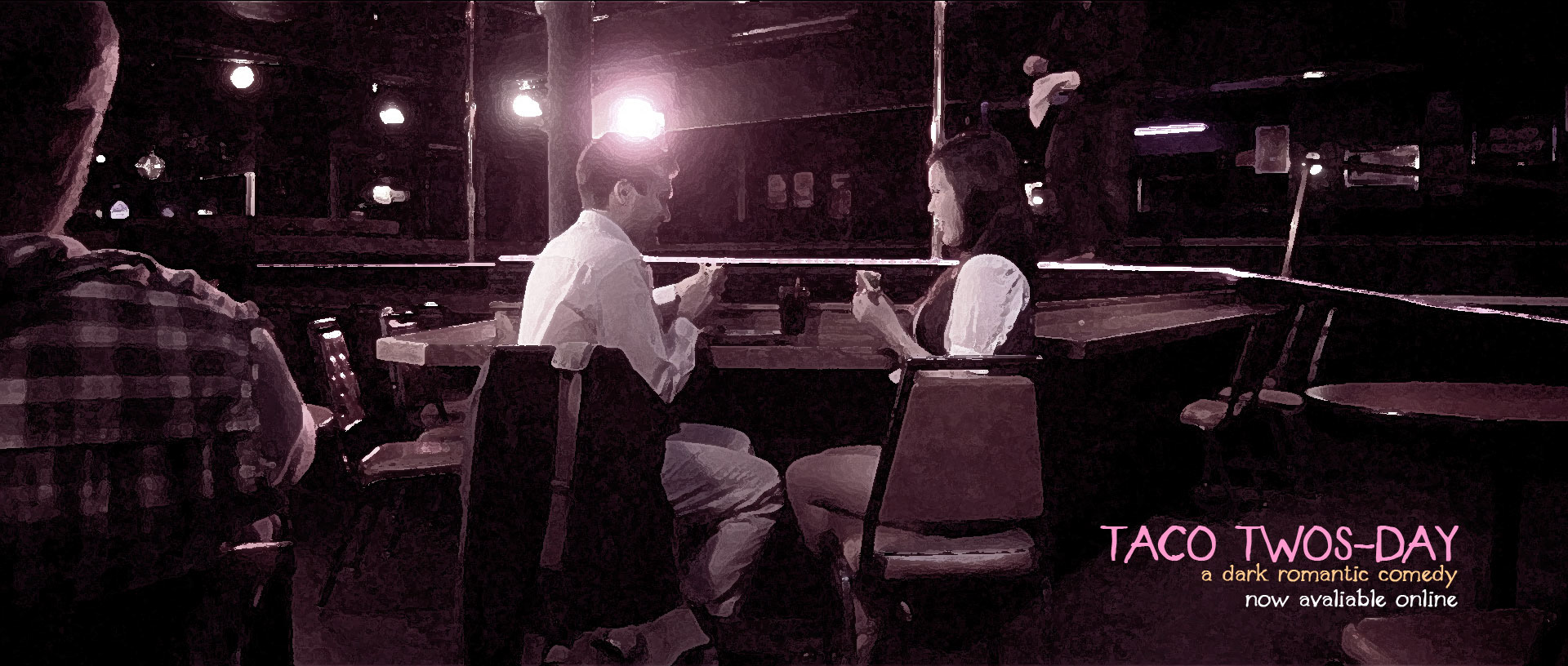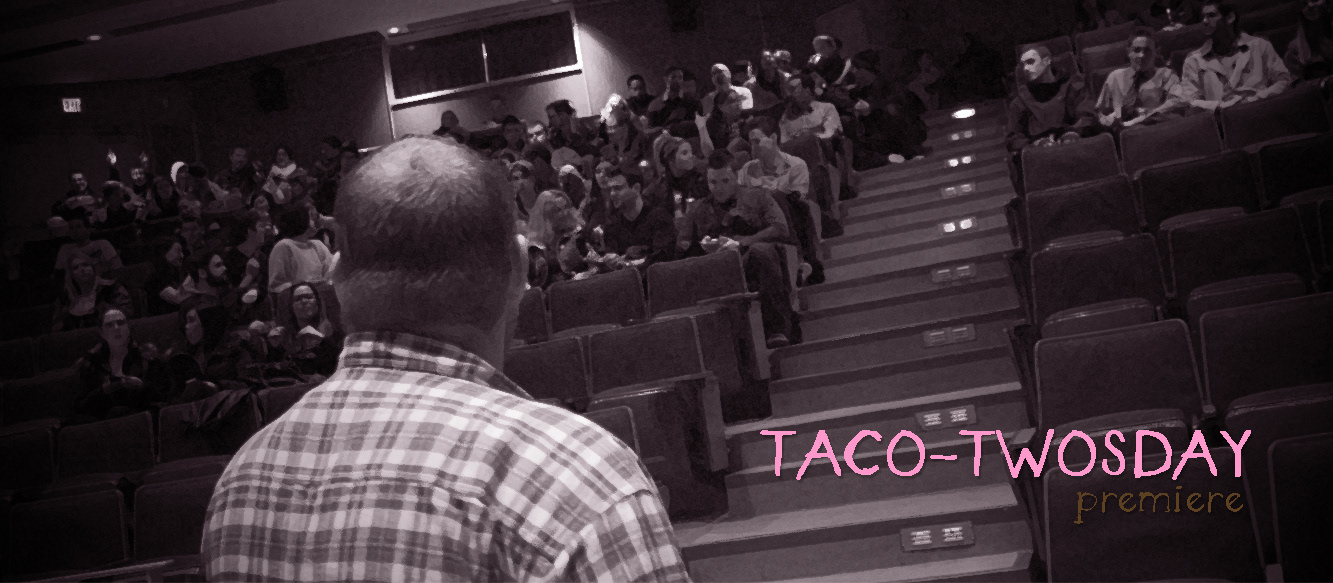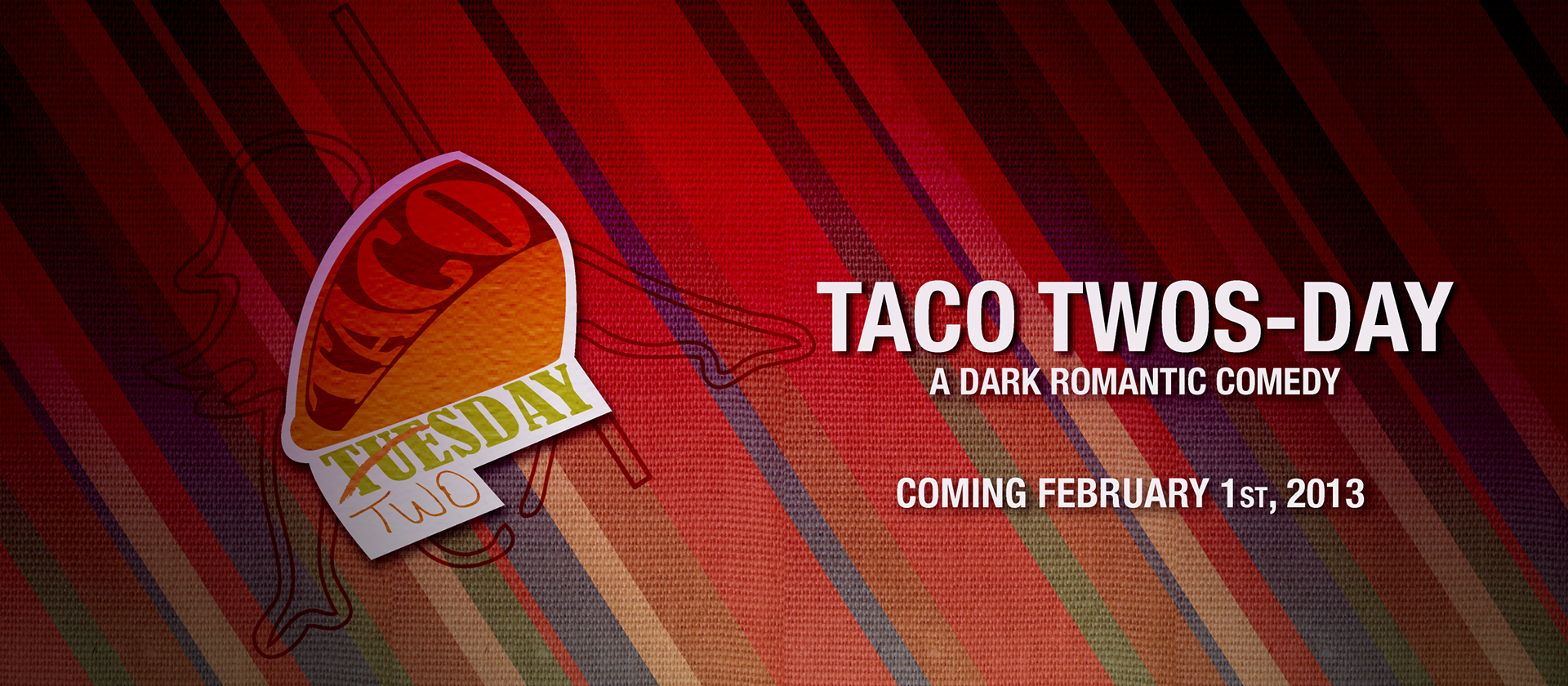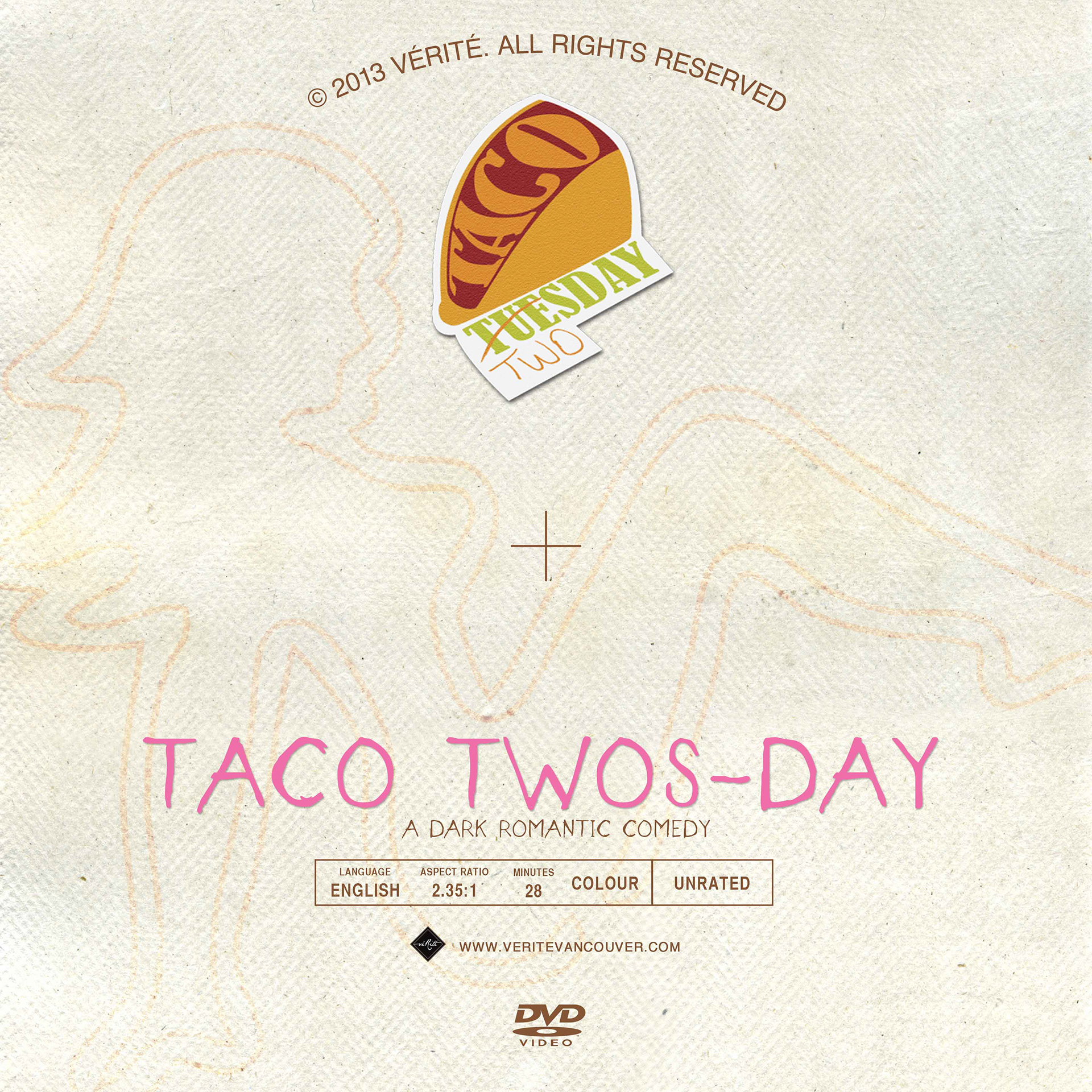 DIRECTOR:
ADAM DONNELLY

PRODUCER:
JES HEER

FEATURING:
LUCAS BLANEY - Tom
SELINA LOUM - Candi
HOLLY TAYLOR - Sally
KASEY R MAZAK - Takeo
TYLER BURROWS - Bouncer
SHAUN JATTE - Health Inspector

CREW
ADAM DONNELLY - Director, Writer
JAS HEER - Producer
VICTOR WONG - Co-Producer
SIMON BALDWIN - 1st Assistant Director
TIANLUN JIANG - Director of Photography, Colorist, CGI
KATHRYN BRITTEN - Camera Operator
GILLIAN LANDRIGAN - Script Supervisor, Art Director
JUSTINE STEVENS - Editor, Audio
SIAVASH DEZVAREH - Audio Post-Production